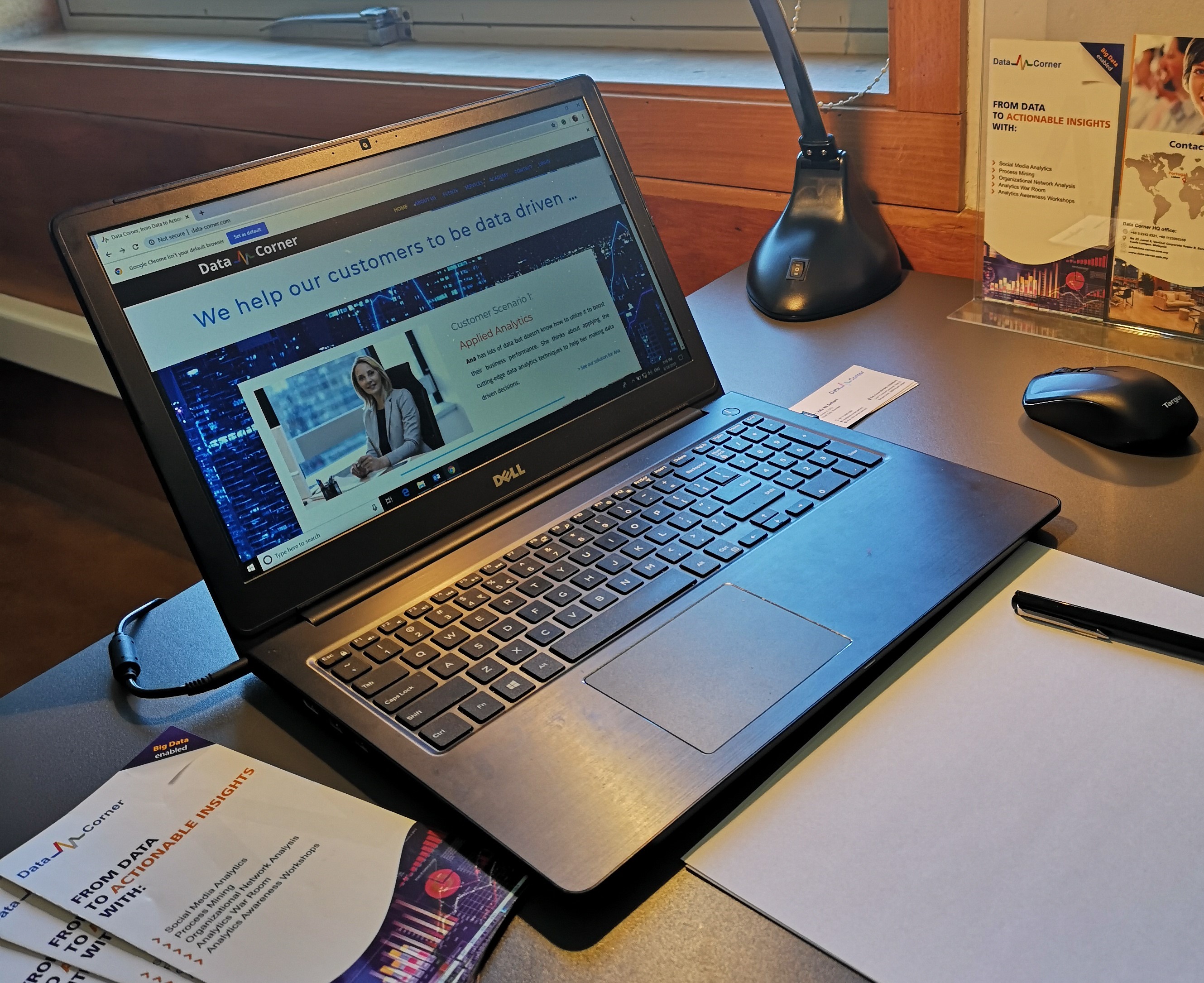 Data Corner in Portugal News!
This is an interview with Data Corner as a flagship Startup in Portugal,
IPStartUp hosts business projects from Malaysia and Iran
Since its certification in 2018 by the national StartUp Visa program, coordinated by IAPMEI - Agency for Competitiveness and Innovation, the business ideas incubator of the Polytechnic Institute of Setúbal (IPStartUp) has received more than 40 applications from foreign business projects. Of these, two were welcomed, the data analysis consultant Data Corner, coming from Malaysia and meanwhile a company registered in Portugal, and a business project in the area of e-commerce , originating in Iran, which is under development.
Both projects are based in the incubator building, on the IPS Setúbal campus, benefiting from the advantages of a structure that bridges the academic and business worlds.
IPStartUp has as a distinctive feature "the integration with the institution's research and innovation ecosystem, connecting teachers, students and alumni, which provides a network with high added value" , considers its coordinator, Sandra Pinto , adding that proximity and partnership agreements with various organizations in the region are another of the advantages offered, "allowing entrepreneurs to access actors who would otherwise not be able to access them in such a short time".
For Vala Ali Rohani, founder of Data Corner , Setúbal was the obvious choice among the five national incubators that showed interest in his project. Especially because of the "academic environment" in which it is inserted and in which the researcher would also feel naturally at home, but also because it is a region of strong industrial fabric. "I realized that it was a great opportunity to have the collaboration of higher education and also of the industry", recalls the entrepreneur, who achieved frankly promising results during this first year of incubation.
Since May 1, 2019, the official registration date, the consultant has already attracted two important clients, became an official member of the European network EEN - Enterprise Europe Network, and plans, throughout 2020, to hire two full-time employees among IPS students who hosted for internship.
It should be remembered that StartUp Visa is a program to welcome foreign entrepreneurs who intend to develop an entrepreneurship and / or innovation project in Portugal, providing for a previous process of certification of incubators so that they can be welcoming and support entities in the creation and installation technology-based companies.
The news link: https://www.distritonline.pt/incubadora-do-ips-atrai-empreendedores-internacionais/